The Cohabitation Effect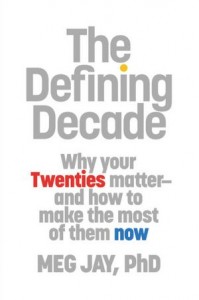 Couples living together out of convenience–"sliding, not deciding"–gets roughed up in the NYT by psychologist Meg Jay, author of The Defining Decade:
Sliding into cohabitation wouldn't be a problem if sliding out were as easy. But it isn't. Too often, young adults enter into what they imagine will be low-cost, low-risk living situations only to find themselves unable to get out months, even years, later. It's like signing up for a credit card with 0 percent interest. At the end of 12 months when the interest goes up to 23 percent you feel stuck because your balance is too high to pay off. In fact, cohabitation can be exactly like that. In behavioral economics, it's called consumer lock-in.
Tags: couples, relationships
Posted by Will Baum, LCSW