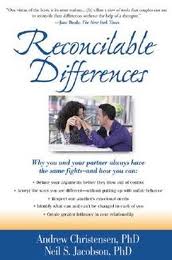 Good deals dept.–relayed by Lynn McFarr of the CBT Society of Southern California:
Free marital therapy for couples over the age of 55
Hello all, We are providing free marital therapy for adults over the age of 55 as part of a research study at UCLA. Couples will receive up to 16 sessions of IBCT, supervised by Andrew Christensen, Ph.D. If you have clients in the Los Angeles area that may benefit from this service, please contact Meghan McGinn at mmcginn@ucla.edu for more information.
What's IBCT?  "Integrative Behavior Couple Therapy." Explanation here.