Your Chronic Pain Library
Gotten through The Mindbody Prescription and the other titles listed on this site's pain page?  Here's another to consider–some like it better than the rest:  Get Rid of the Pain in Your Butt Now! by Monte Hueftle.
Hueftle, a TMS Coach and Hypnotherapist, has also put together a full TMS course, The Master Practice, available through his website, RunningPain.com.  No word on that yet–let me know how it goes.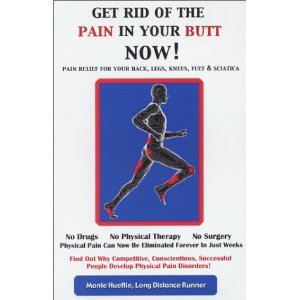 Tags: chronic pain, stress illness, tms
Posted by Will Baum, LCSW